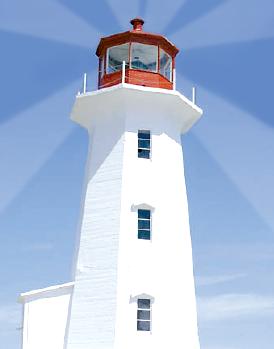 It's time for the 5th Annual Jim Doody Celebration for Hope and we kindly invite your support.  After much consideration, we have decided to take one year off from the usual dinner dance format.  Instead, we are focusing our fundraising efforts on the Angels Among Us 5K and Family Fun Walk supporting The Preston Robert Tisch Brain Tumor Center at Duke, the beneficiary of all of our fundraising efforts to date.  This event is at Duke on April 26, 2008--the same weekend we would have held our traditional fundraiser.  Therefore, our fundraising team, known as Pop's Pride (for my Dad's 13, soon to be 14, grandchildren), is heading South to compete with hundreds of other teams and we would appreciate your support.
We are looking for donations in lieu of journal ads or auction items so that we can continue our mission -- to eliminate brain tumors through research and awareness.  All of the funds we raise will go directly to The Jim Doody Fund for Brain Tumor Research at Duke where the money is tapped directly by researchers and scientists on the front lines in the battle against brain tumors.  With your past help, we have been able to donate over $400,000 to this fund!  No doubt, our collective efforts have truly made a difference.  Yet, our mission to eliminate brain tumors continues and our efforts have become all the more critical in the fight. 
The need is great:  Nearly 100,000 people will be diagnosed with a brain tumor this year alone.  Brain tumors have become the leading cause of cancer death among children.  Brain cancer continues to wreak havoc on its victims and their families, affecting the control center for thought, emotion and movement with devastating effects.  And yet, more knowledge about brain tumors has been gained in the last ten years than in the past 100 years.  More patients at Duke are living longer with brain tumors than ever before.  Steady progress is being made.  Please help us help the folks at Duke keep this momentum going so that one day there will be a cure for brain cancer. 
For the last four years, we have been proud to present The Preston Robert Tisch Brain Tumor Center at Duke with our donation at the Angel Among Us Walk.  This year, with your continued contributions, our team will present the total amount raised at the Walk on April 26th.   We would be grateful for any amount you can donate.  All contributions are fully tax deductible.  For more information about the Angels Among Us event  please visit www.angelsamongus.org (where you may also donate online—please note our team name "Pop's Pride") or email Kathleen Doody Redmond at KRedmond@optonline.net.
Thank you for your past and continued support.
__________________________________________
The Jim Doody Foundation hosted successful 4th Annual Celebration for Hope April 2007
The Jim Doody Foundation, an Eastchester-based not-for-profit organization, hosted The Fourth Annual Jim Doody Celebration for Hope  Saturday, April 28th at Lake Isle Country Club.  Over 300 people from Eastchester and beyond attended the dinner dance and took part in the evening's festivities which included three kinds of auctions—live, silent and gift and raised over $100,000 for brain tumor research.
As in past years, this year's fundraiser benefits The Preston Robert Tisch Brain Tumor Center at Duke University where, everyday, they give hope to thousands of brain tumor patients and their families.  It is one of only three brain tumor centers in the country to receive funding from the National Institute of Health and, of those three, is the closest in proximity to the New York area.  They have the best chance at finding a cure for this most deadly form of cancer. 
The Doody family created The Jim Doody Foundation just four years ago in memory of their husband and father, Jim Doody, long-time Supervisor of the Town of Eastchester, whose life was tragically cut short by brain cancer in April of 2003 at the age of 56.  The purpose of The Foundation is to raise awareness of and research dollars to eliminate brain tumors.
Mr. Doody served as Town Supervisor from 1983-1993 and also served many people in town in his capacity as a local real estate and trusts and estate attorney.  The Celebration is not only a tribute to him and his legacy of community service but a reminder of how we all can do something in the fight against brain and other cancers.
This year the Foundation presented The Award for Distinguished Service in the Fight Against Brain Tumors to Foundation volunteers and local news correspondent, Kendra Farn and her sister, Alison Farn Leigh, president of Gary Farn, Ltd.  The sisters lost their father to a brain tumor in 2000 when he was just 65 and since then have been dedicated to highlighting the need for brain tumor research.  It was truly a family effort as Kendra's  husband, Hoah Finz, sportscaster at News8 in New Haven, joined in as auctioneer and Alison's daughter, Gillian, and friend, Ally, assisted in the live auction and selling raffles.
Another goal of the Foundation has been to put a face on brain tumors and make the public aware of the many wonderful individuals affected by brain tumors.  To that end, Kendra Farn created an inspiring documentary about the Foundation which highlighted its work and featured photos of those who have been lost to brain tumors and some who are winning the battle.
All in all, it was a magical night and guests were already buzzing about how they'd like to be back next year and asking how they can help.  The fundraiser was a collective effort and depended largely on donations.  In addition to all the auction items, even a portion of the printing and all of the decorations were donated for the evening, helping the Foundation to keep down costs. 
"The event was a huge success and we are so grateful to all the volunteers, local and non local businesses and individuals who donated auction items and of course, to the many guests who came to celebrate, bid and have fun"  said Ms. Doody Redmond.
The Foundation's work is never over and they are already planning for next year and working hard to individually help other families facing a similar diagnosis.  If you would like to get involved or would like more information about the Foundation's work or The Preston Robert Tisch Brain Tumor Center at Duke University, please contact Kathleen Doody Redmond at KRedmond@optonline.net or at 203-662-6625 or Christine Doody Doherty at 914-961-9338 or cdoherty16@optonline.net.
The proceeds raised at this year's event will again be directly applied to ground-breaking research at The Preston Robert Tisch Brain Tumor Center at Duke University, which is the pre-eminent leader in brain tumor treatment and research on the East Coast. 
In fact, because the Jim Doody Foundation has been able to raise such significant sums of money for their cause, the Brain Tumor Center recently announced the formation of "The Jim Doody Fund for Brain Tumor Research" in which funds are specifically designated for research.  Ellen Stainback, Director of External Relations for the Center, explained, " The doctors at Duke wanted the funds raised by The Jim Doody Foundation to go where the needs are the most compelling and where it will do the most good, and, therefore, set up this special research fund.  The young and talented researchers working for a cure can tap a fund that is 100% available for research.  Not a single dollar donated to Duke by the Foundation goes to overhead or administrative expenses and that is not generally the norm among other institutions."